Our farm was so fortunate to welcome a wonderful group of students from the Mizzou Alternative Breaks (MAB) program over the Thanksgiving holiday. The goal of MAB is to offer University of Missouri students the seeds to grow into active and united citizens. And we love this mission! Here's a photo of the amazing students, who traveled across many states to give their time and talent to support survivors, with Christina and Jessica from our staff.
The students were introduced to the farm and our programming. And discovered some green tomatoes still growing in one of the hoop houses.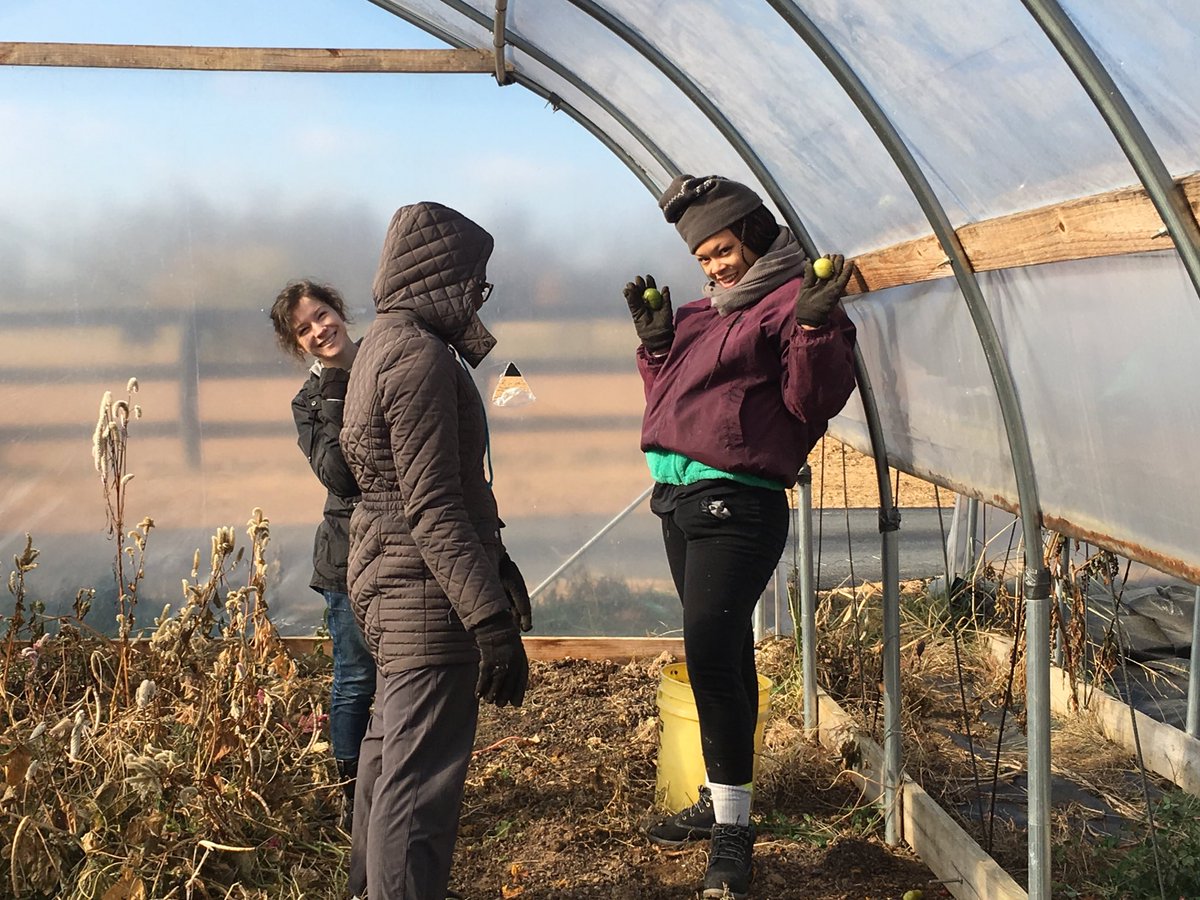 Then it was time to get started on their first project. Nothing says welcome to the farm more than spreading compost! The students weren't deterred by the chill in the air or the compost everywhere!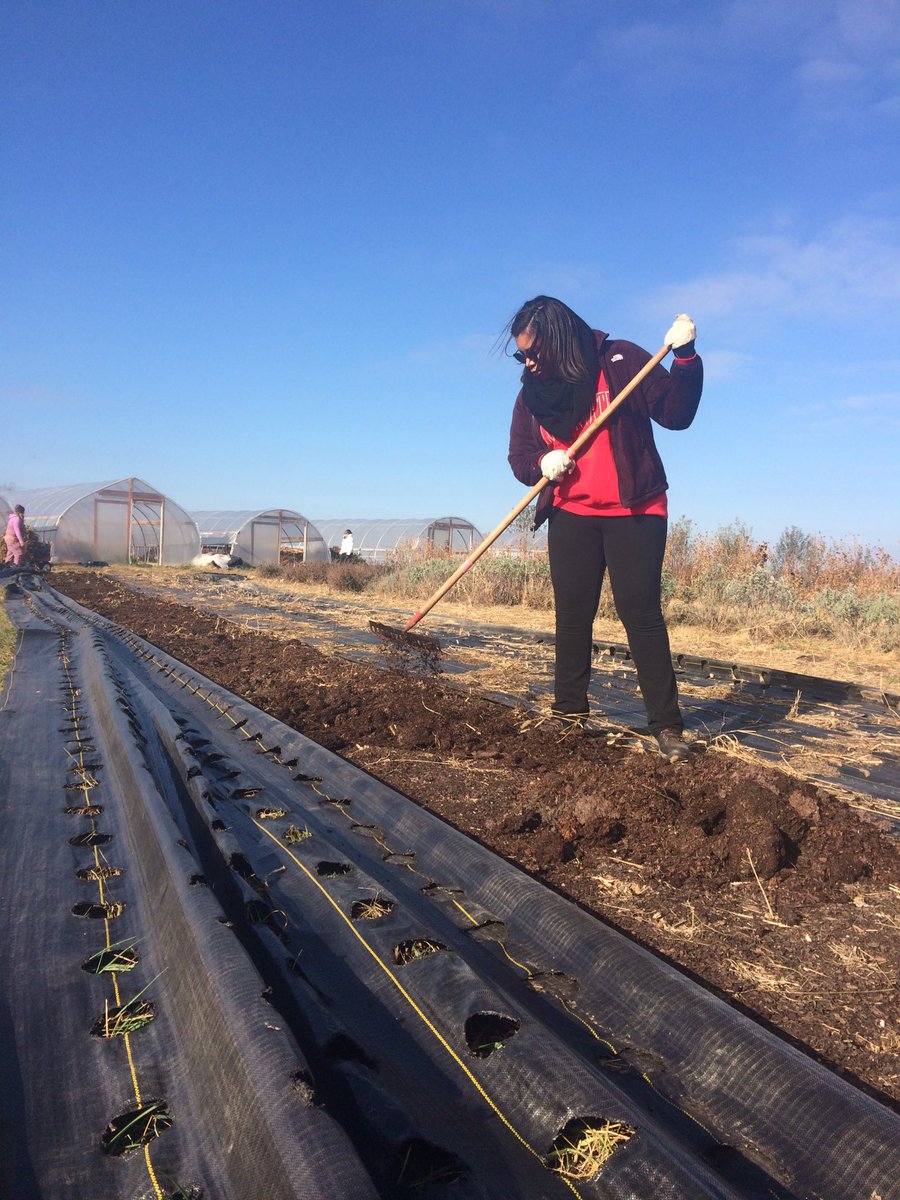 They dug in to serve. Literally.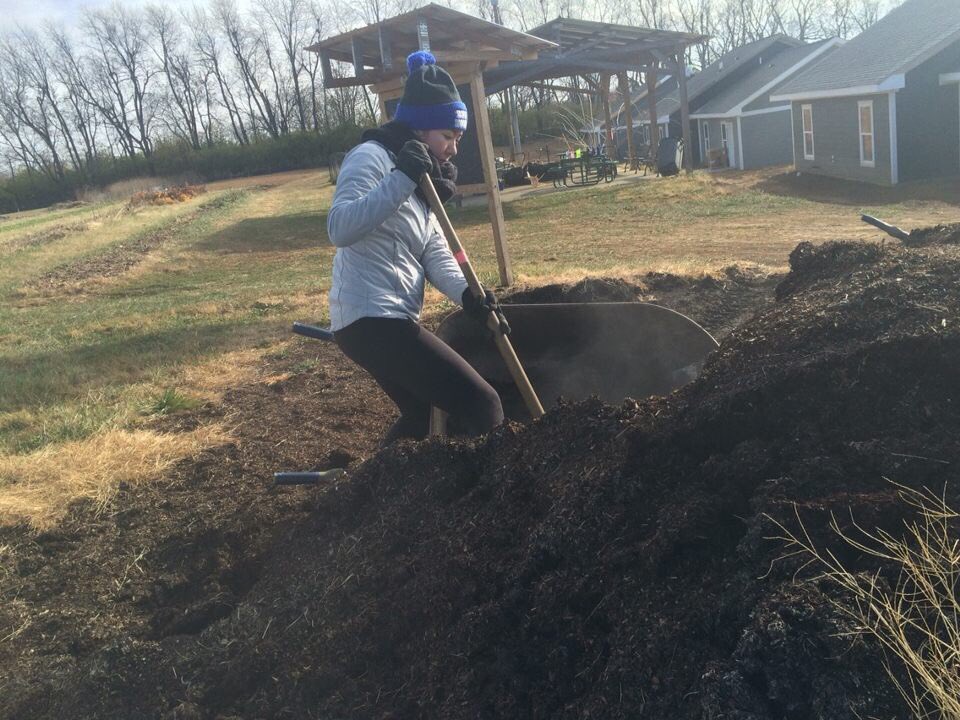 They also helped clear the corn stalks from the fields.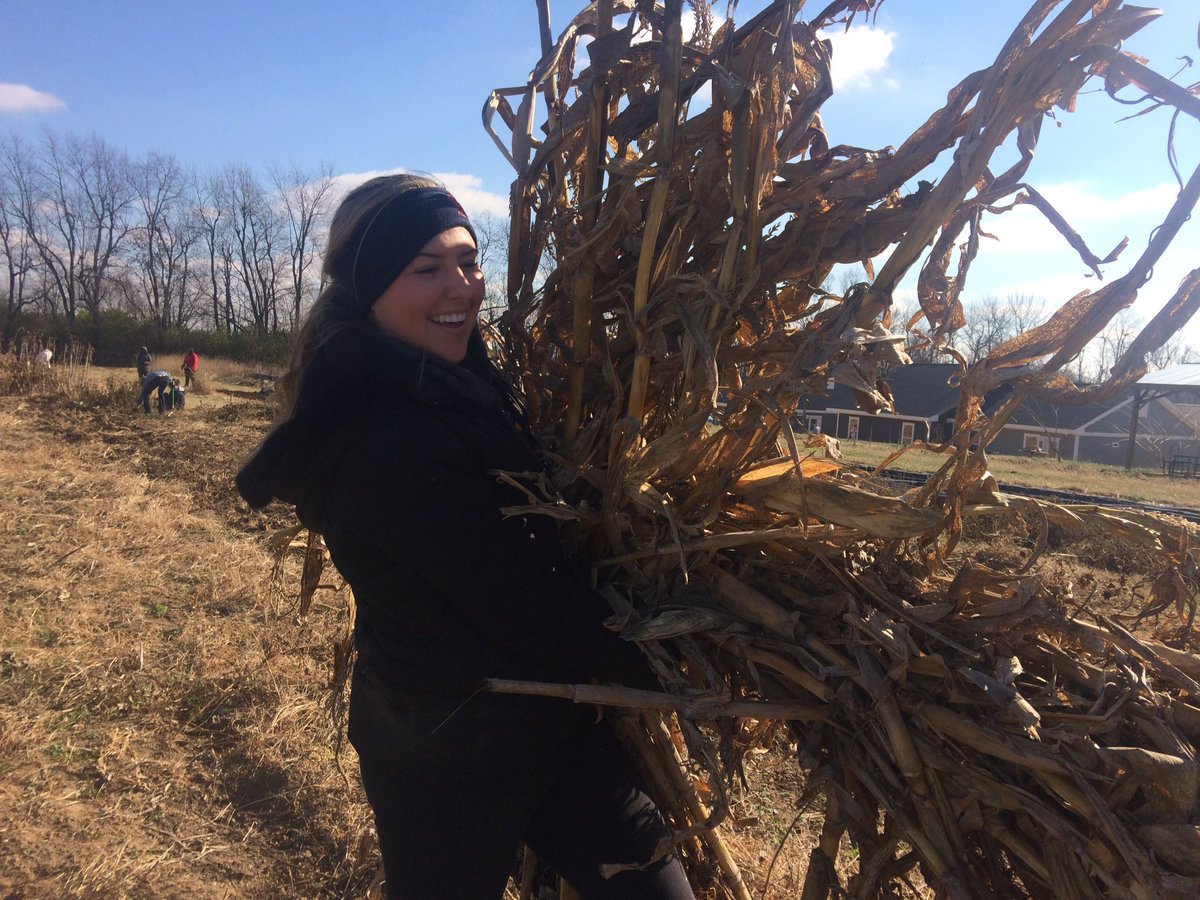 Sometimes the stalks were twice as tall as the students!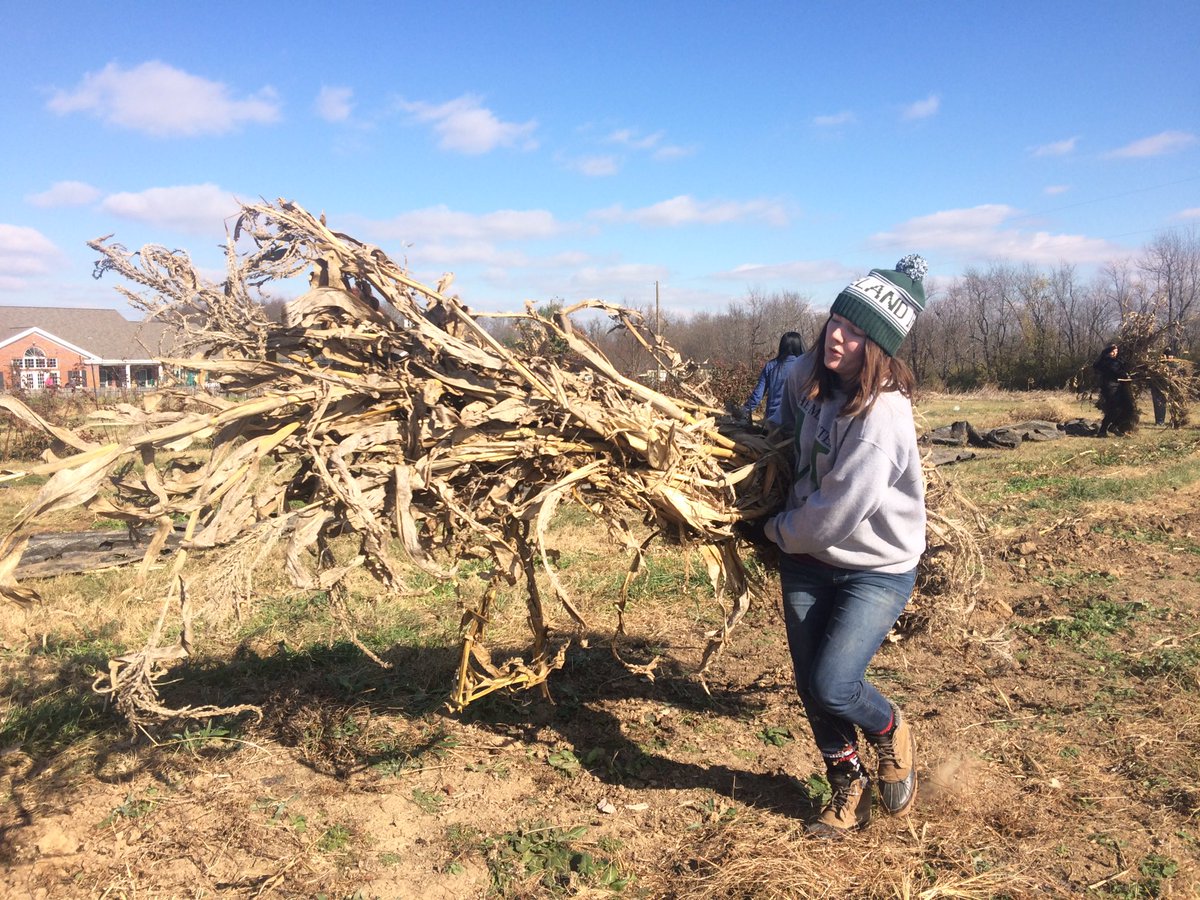 The students' service was so much appreciated during the transition to the winter months. Here are before and after photos showing the results of their hard work: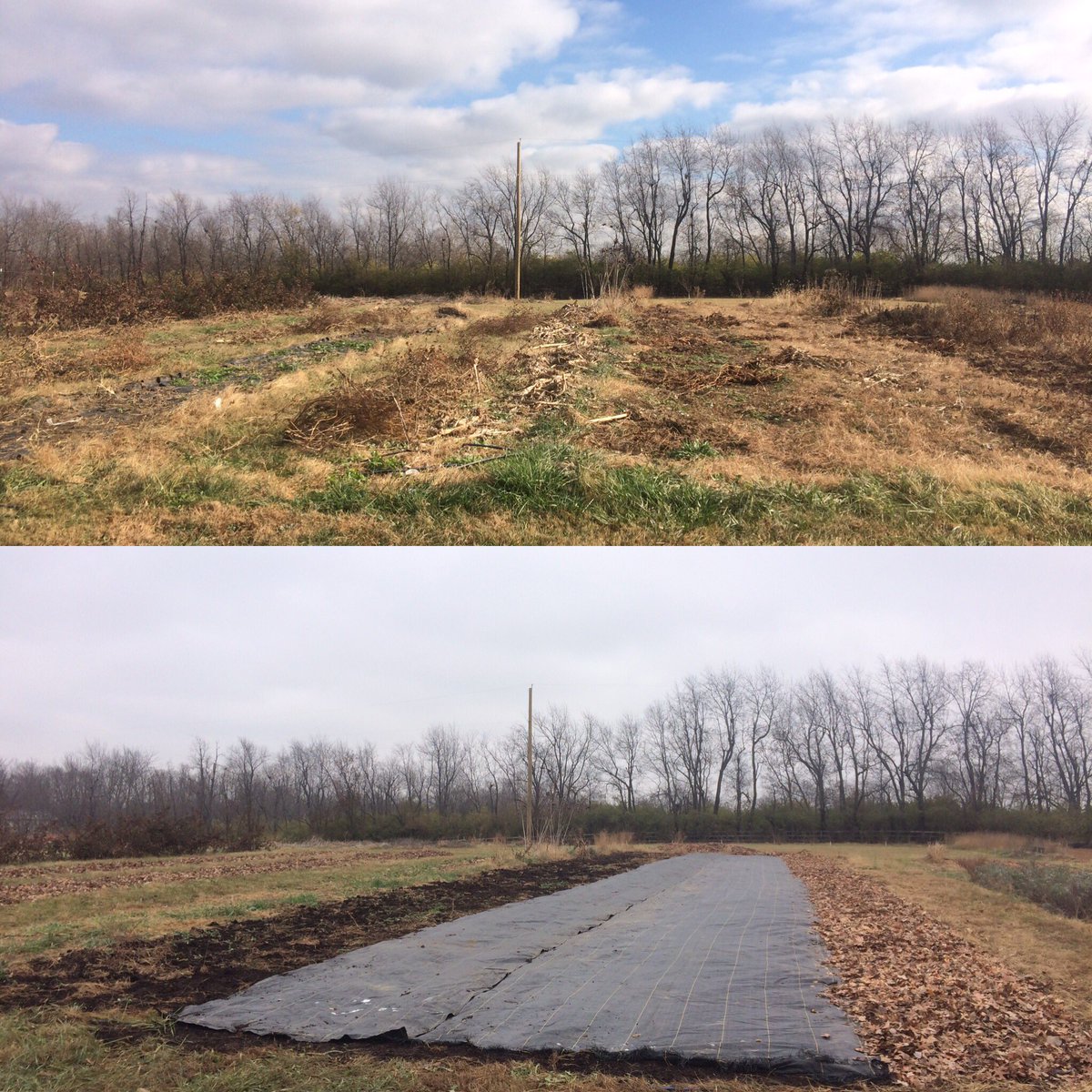 The breakers also learned more about our mission to end intimate partner abuse and trauma-informed care approach. And they tweeted informational and inspirational messages during their stay. Like this one: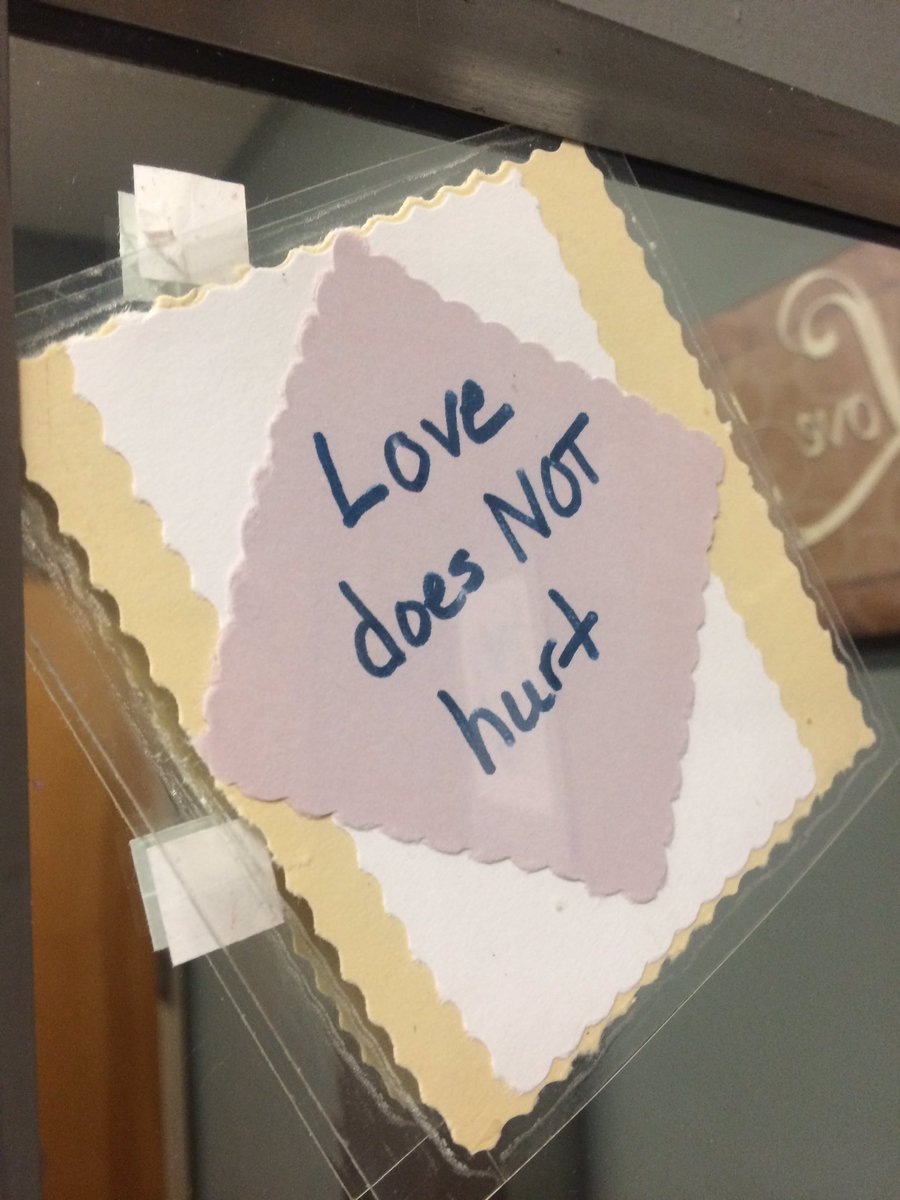 They even shared photos of our Handmade By Survivors products with their friends and family in Missouri! (We interrupt this blog post for some not-so-subtle product placement. Handmade By Survivors products from our farm make wonderful holiday gifts! You'll love our new aroma sprays, bath salts, and candles! We've introduced a couple of new soap varieties this year. And our popular Reclaim Clam lip balm now comes in an improved slide-top tin. Visit our shop at Etsy. )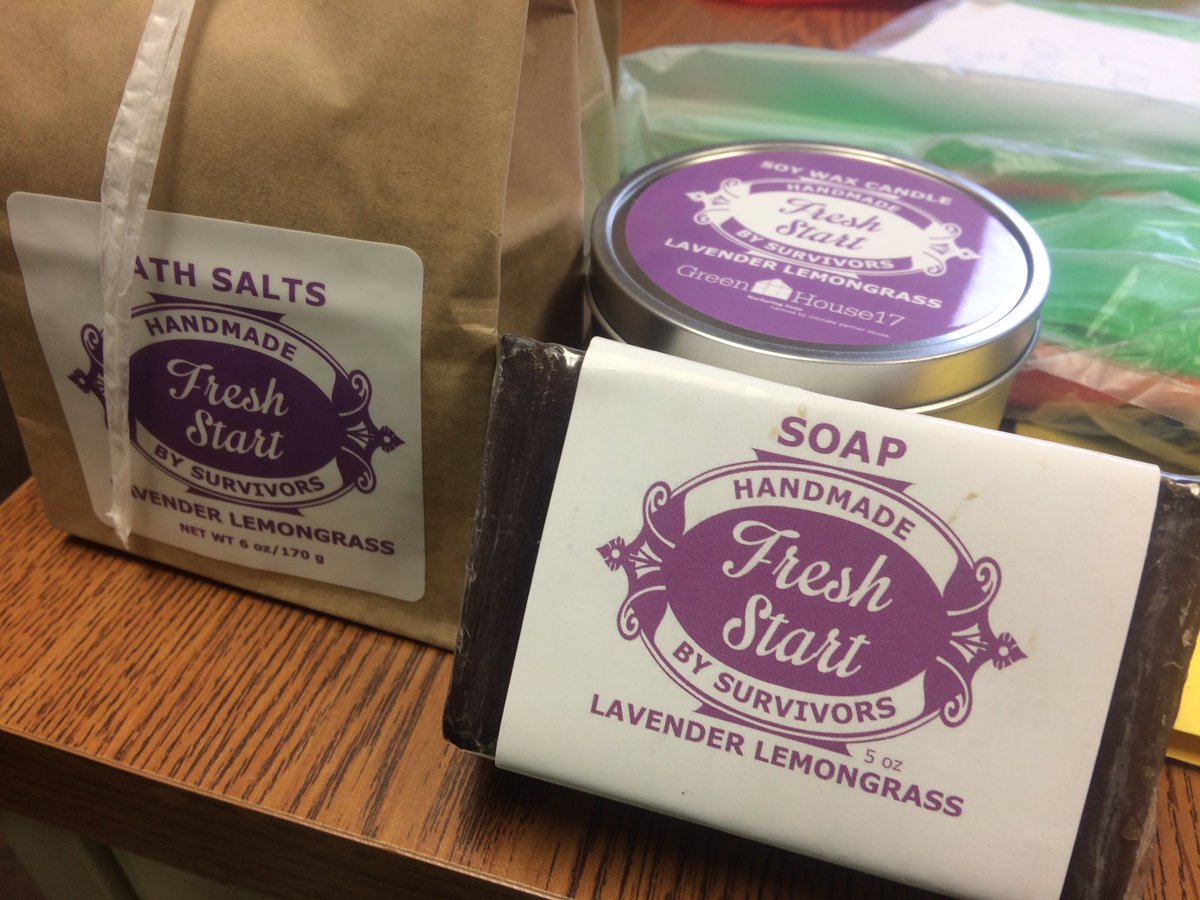 It's a very real commitment to serve over a holiday break. The students were far from family and friends back home, but plenty of prep for the emergency shelter's Thanksgiving dinner kept spirits high. Our kitchen advocate and residents welcomed the students with aprons, bowls, whisks, and….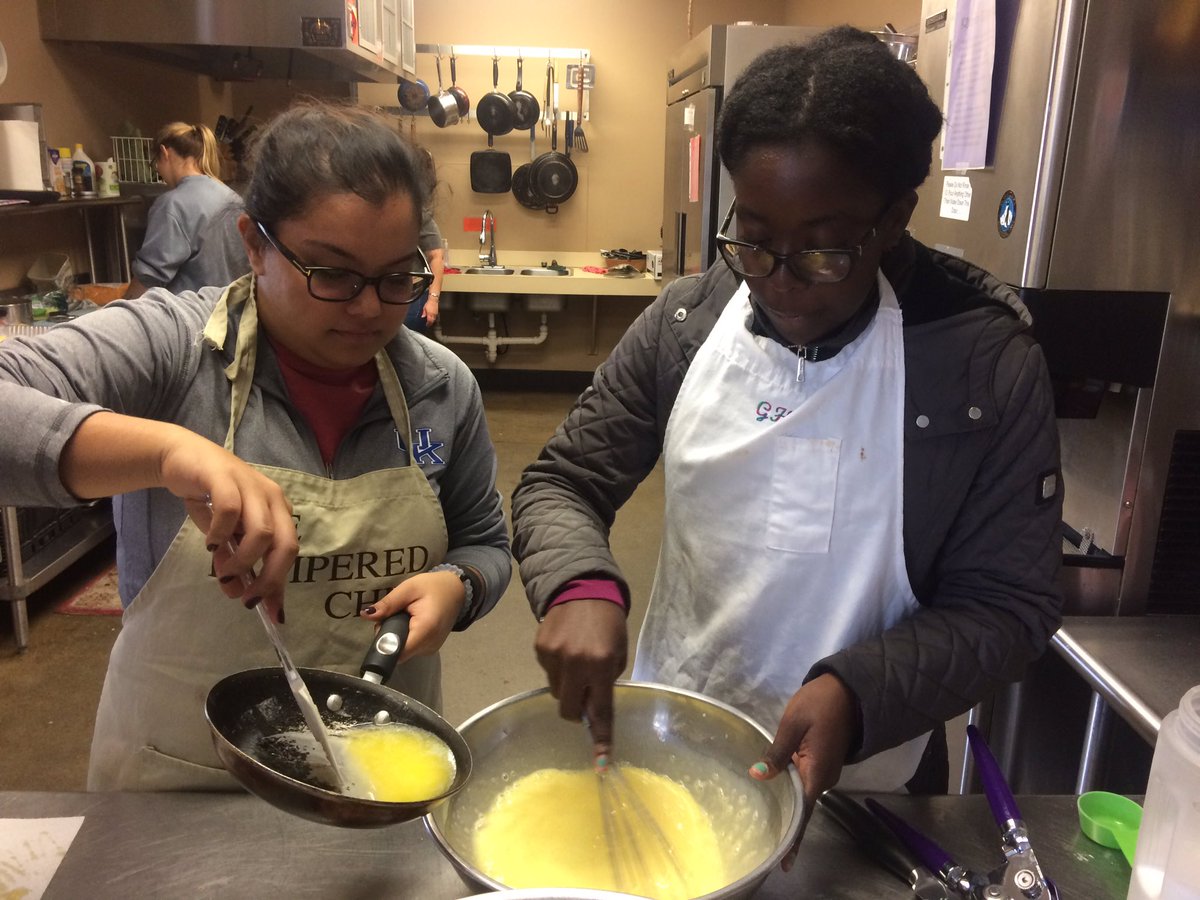 So many fruits and vegetables to peel!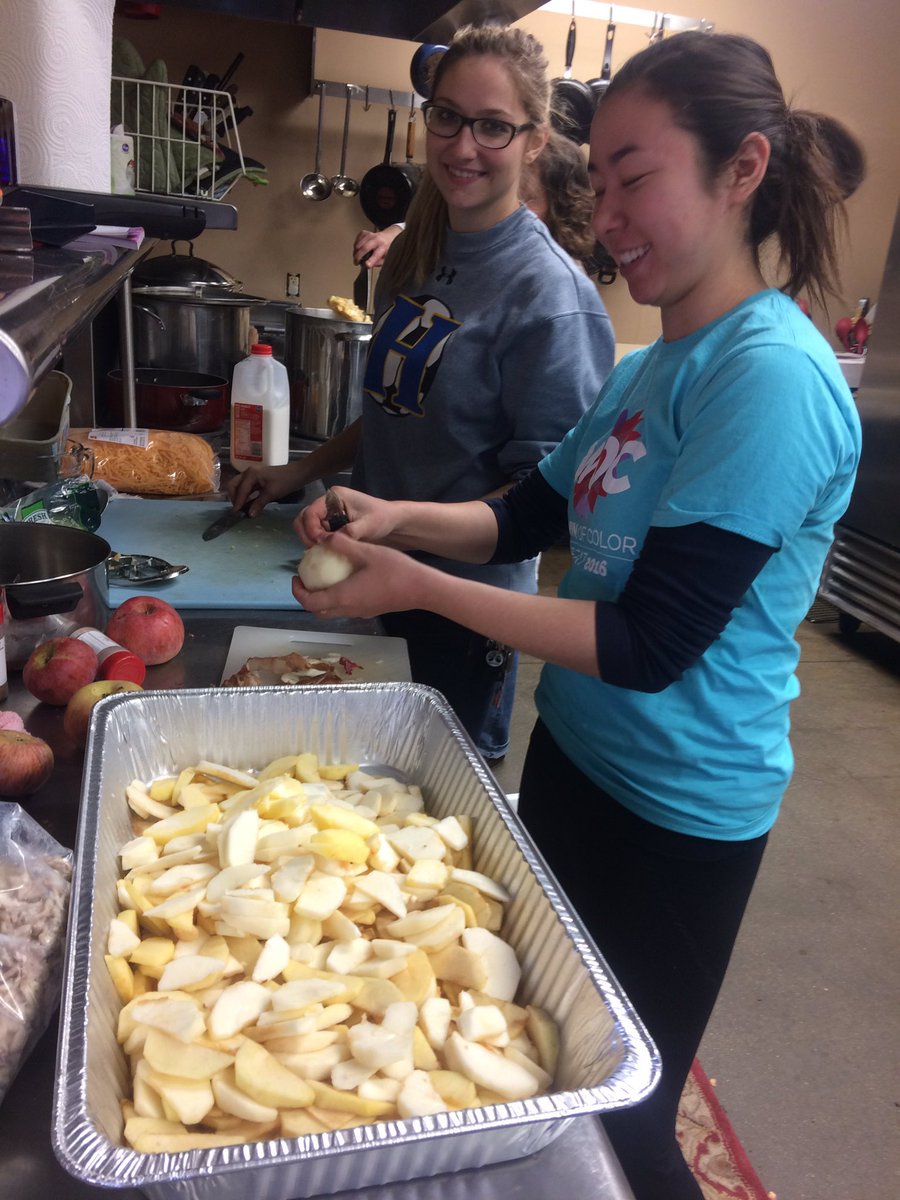 When dinner was ready, MAB students joined survivors and staff for a delicious Thanksgiving meal and wonderful conversations that lingered over pie and coffee. (The best kind of conversations!)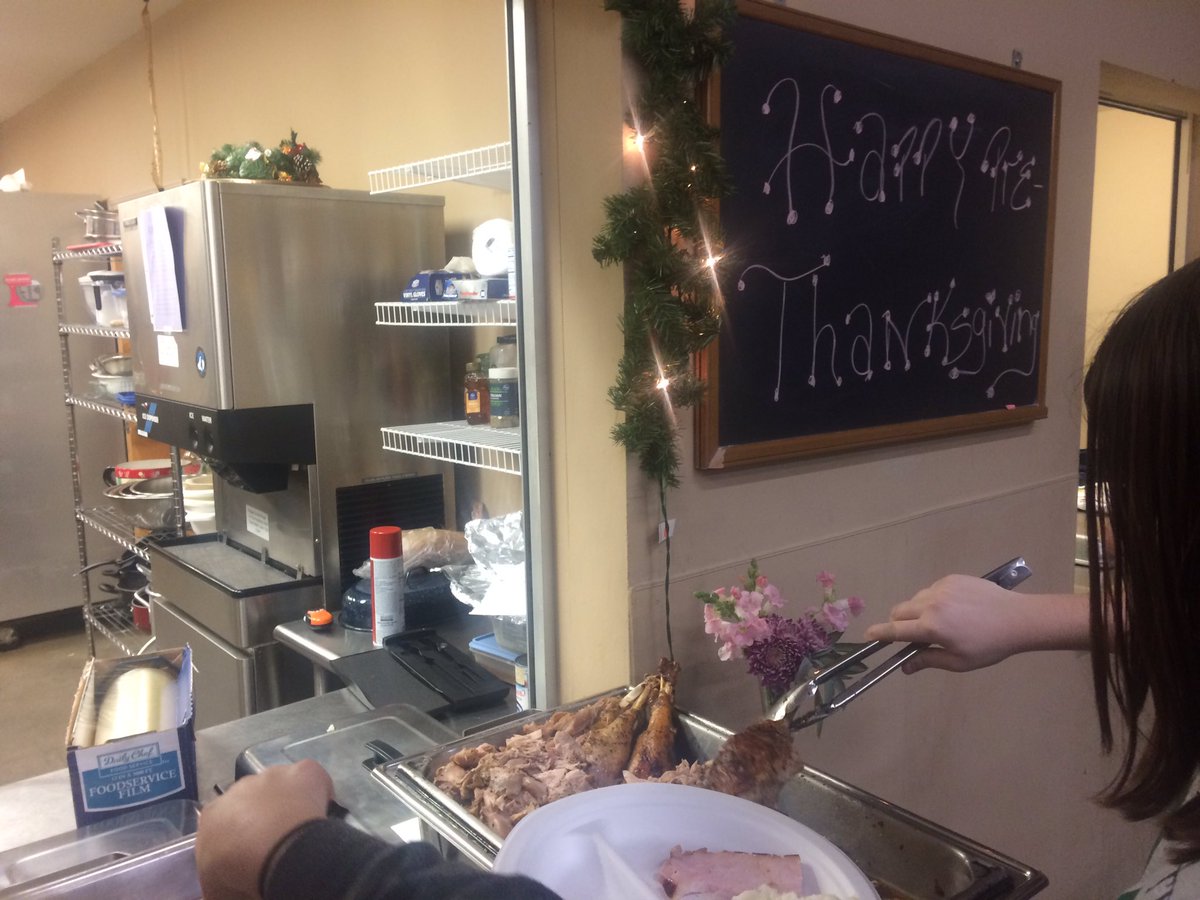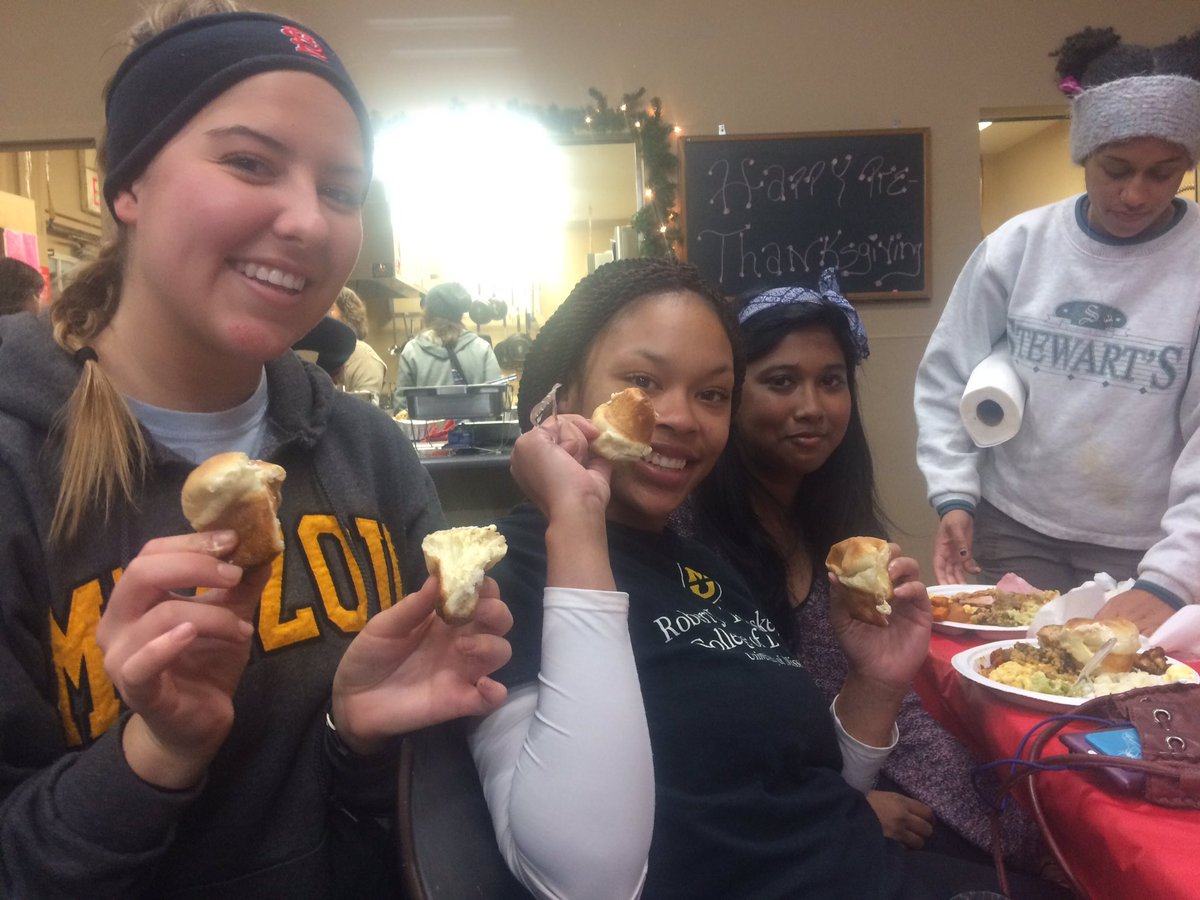 Thank you to each and every MAB student who served our farm and survivors! We enjoyed getting to know you and appreciate your accomplishments! May your final weeks of the semester be great! Good luck on those finals.
(All photos from the @MAB_Lexington1 Twitter account.)